The positive effect of the Credit Union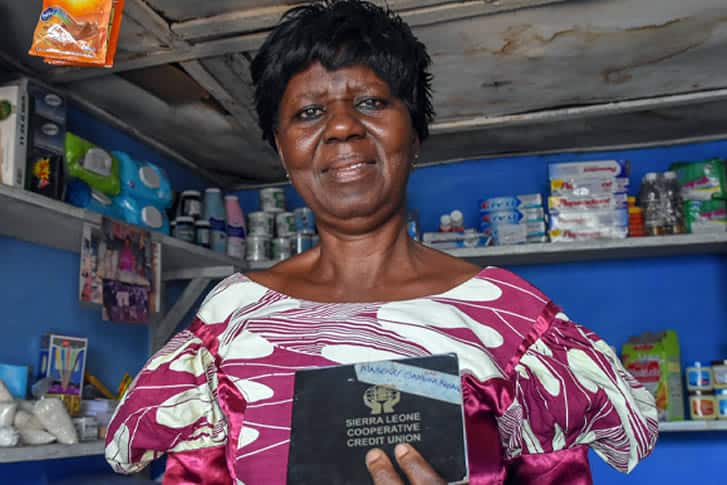 For many years our credit union and our members have helped some of the poorest people in the world to have access to their own credit union. Through our support of the ILCU Foundation we are making a difference the world over.
Why our credit union & our members' support the ILCU Foundation
In Ireland, we know the positive effects our credit union has made in our community and communities across the country. The work of ILCU Foundation in the developing world is hugely important as it supports credit unions to provide credit and saving facilities for poverty-stricken communities. Credit unions in low-income and developing countries can serve poor and marginalised people in society, who are normally overlooked by banks.
The history of the ILCU Foundation:
The ILCU Foundation was founded in 1980 and its mission is "to alleviate poverty in developing countries by supporting credit unions, their representative bodies and other co-operative type organisations as a means for socio-economic development through the provision of financial and technical assistance".
The ILCU Foundation was set up out of a responsibility to share the success of the Irish credit union movement with similar movements in developing and low-income countries.
What type of work does the ILCU Foundation undertake?
The ILCU Foundation provides training for staff, directors and volunteers in credit unions in developing countries to ensure that the credit union is run in the best possible manner. It also helps to develop grassroots credit unions and guide more mature credit union movements through legislation and regulation.
The Credit Union Effect – Shifine Mamo – Member of Gerda Busa Credit Union
Profit earned from trading vegetables that she produced on her small farm has allowed widowed mum -of- four Shifine Mamo to send all of her children to school. And following the recent graduation of her son from technical college, she is determined that her other children will also finish their education. 45-year-old Shifine is a founder member of the village credit union established with support from the ILCU Foundation in Gerda Busa village, Ethiopia, eight years ago.
She has received several loans from the credit union, and has used them to buy two half acre plots of land close to the village. She has bought a pump and other equipment to irrigate the crops, and now has two productive vegetable plots. Shifine is now able to grow and sell several crops of onion, tomato and other vegetables, each year. Last year she borrowed 6,000 Ethiopian Birr (€ 250) to invest in farm improvements, and at her most recent harvest sold her produce for five times that amount. 'It is hard to raise your children without their father, but it would have been much harder for me if I hadn't been able to start this business with help from the credit union,' she said. Shifine Mamo sells some of the produce that she grows to local traders, but uses it also for her family. 'We now have a much better diet,' she said.
Shifine is optimistic about the future, and believes that her role as a member of her local savings and credit cooperative can benefit others in her community. 'It is pleasing to see others saving and borrowing from our group, and getting the chance to increase their income and make better lives for themselves,' she adds.
Our support of the ILCU Foundation will ensure that people like Shifine will continue to have access to a credit union to develop her farm and improve the standard of living for her family.
If you would like to read more about this life changing work please visit www.ilcufoundation.ie