Find out more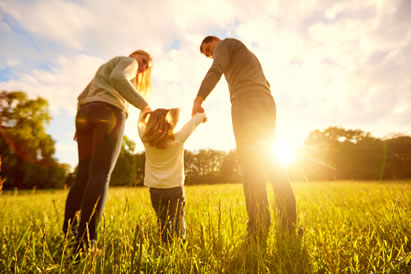 Black Raven Credit Union Limited Cookies Policy
1. Introduction
Black Raven Credit Union Limited ("we", "us", "our") respects your right to privacy and is committed to protecting and respecting your privacy. This Cookies Policy (together with our Website Terms & Conditions and Privacy Statement) sets out the basis on which any personal data we collect from you, or that you provide to us, will be processed by us. Please read the following carefully to understand our views and practices regarding your personal data and how we treat it.
This Cookies Policy also addresses the storage of cookies on any device which you may use to access our website and any of our products and services whether or not involving access to or use of your personal data.
We may change this Cookies Policy from time to time by updating this page. You should check this page from time to time to ensure you are happy with any changes.
2. What are Cookies?
Cookies are small files that store information on your hard drive or browser that enables our website to recognise that you have visited before. The information so stored make it easier for you to maintain your interest in or preference for our website; and by seeing how you use our website, we can tailor the website around your preferences and measure usability of our website.
The information so stored does not usually directly identify you, but can give you a more personalised website experience. Because we respect your right to privacy, you can choose not to allow some types of cookies to remain on your device. However disabling certain types of cookies may impact adversely on your experience of our website but also your access to our use of our services and products.
3. What do we use Cookies for?
We may collect information about your computer or other device, including where available your IP address, operating system and browser type, for system administration, to help us provide a better service, to record website session information and/or to assist you in browsing our website. This may in some instances only be statistical data about how you browse our website.
For the same reason, we may obtain information about your usage of our website by using a cookie file which is stored on the hard drive of your computer. Cookies contain information that is transferred to your computer's hard drive. Cookies enable us to:
estimate usage numbers and patterns on our website;
store information about your preferences, and so allow us to customise our website according to your individual interests;
speed up your on-line searches; and
recognise you when you return to our website.
4. What categories of Cookies do we use?
Necessary Cookies
These Cookies allow you to move around and access secure areas of our website and apps. Without them, we cannot provide the online services you may want. You do not need to give us consent for necessary cookies to be used – they will be set automatically if you use our website or apps. You can find the necessary cookies that we use on our website listed in the Cookie Table set out below.
Analytics Cookies
These cookies collect information about how you use our website. They tell us which pages you go to most often, and whether you get error messages from web pages. All information stored by performance cookies is aggregated and does not personally identify you. You can find the analytics cookies we use on our website listed in the Cookie Table set out below.
Performance Cookies
These cookies allow our website to remember choices that you have made on previous visits. This could include things like changes you've made to the size of the text on a specific page. They can keep track of your progress when you're completing online application forms. Functional cookies can also be used to provide services you've asked for, like inter active chat (if available) through our website. You can find the performance cookies we use on our website listed in the Cookie Table set out below.
Functional Cookies
These cookies are used to provide services from third parties, such as Instagram and Django. For more information about such cookies please refer to the website of the stated providers in the Cookie Table below.
Advertising Cookies
These cookies (also called targeting cookies) help us shape our advertising and make it more relevant to you. We and our third party advertising partners use these cookies to understand what you're interested in on our website, and to identify what other web sites may have directed you to us. If you do not allow these cookies, you may experience less targeted advertising. You can find the advertising cookies we use on our website listed in the Cookie Table set out below.
5. Which Cookies do we use?
The cookies we use on our website are as listed in the Cookie Table set out below. We may amend or update this Table from time to time.
Cookie
Type
Duration
Description
Necessary
cookielawinfo-checkbox-advertisement
6 months
Set by the GDPR Cookie Consent plugin, this cookie is used to record the user consent for the cookies in the "Advertisement" category .
cookielawinfo-checkbox-analytics
6 months
Set by the GDPR Cookie Consent plugin, this cookie is used to record the user consent for the cookies in the "Analytics" category .
viewed_cookie_policy
1 year
The cookie is set by the GDPR Cookie Consent plugin to store whether or not the user has consented to the use of cookies. It does not store any personal data.
cookielawinfo-checkbox-necessary
6 months
Set by the GDPR Cookie Consent plugin, this cookie is used to record the user consent for the cookies in the "Necessary" category .
cookielawinfo-checkbox-non-necessary
6 months
Set by the GDPR Cookie Consent plugin, this cookie is used to record the user consent for the cookies in the "Non-necessary" category .
_GRECAPTCHA
5 months 27 days
This cookie is set by the Google recaptcha service to identify bots to protect the website against malicious spam attacks.
Advertisement
yt-remote-device-id
never
YouTube sets this cookie to store the video preferences of the user using embedded YouTube video.
yt-remote-connected-devices
never
YouTube sets this cookie to store the video preferences of the user using embedded YouTube video.
Analytics
_ga_Y1RY31JBS6
2 years
This cookie is installed by Google Analytics.
_ga
2 years
The _ga cookie, installed by Google Analytics, calculates visitor, session and campaign data and also keeps track of site usage for the site's analytics report. The cookie stores information anonymously and assigns a randomly generated number to recognize unique visitors.
_gid
1 day
Installed by Google Analytics, _gid cookie stores information on how visitors use a website, while also creating an analytics report of the website's performance. Some of the data that are collected include the number of visitors, their source, and the pages they visit anonymously.
CONSENT
2 years
YouTube sets this cookie via embedded youtube-videos and registers anonymous statistical data.
The website uses Google Analytics to collect information about how visitors use our website. The Cookies used by Google Analytics collect information in an anonymous form and are used by many different websites. If you wish to opt out of being tracked by Google Analytics across all websites, please visit http://tools.google.com/dlpage/gaoptout
First party cookies are created by our website and owned by our Credit Union. Third party cookies are created and owned by third party technical service providers, for example Google Analytics.
5. Managing Cookie Usage
You may refuse to accept or you may disable cookies by activating the setting on your browser which allows you to refuse the setting of cookies. However, if you select this setting you may be unable to access certain parts of the website or unable to avail of our services. Unless you have adjusted your browser setting so that it will refuse cookies, our system will issue cookies when you log on to the website.
You can find out how to do this for your particular browser by clicking "help" on your browser's menu or by visiting www.allaboutcookies.org
If you have any concerns about material which appears on the website, please contact us at enquiries@blackravencu.ie